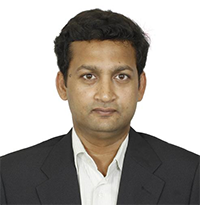 Hi, I am Fazululla Kalluru; as I look forward I get more excited about our promising future. With all my past life long experience till date, I along with my team of expert professionals have successfully transitioned to become a reputed firm in industry, garnering business from all over the globe and earn our clients trust with our dedication and hard work.
While writing the story of Safa Consulting Services I always look back to two things
Customer is the king: In today's time when the competition is not only high but is global it becomes utmost important to adhere to the demands of the customer. Hence our services are all tailor made and unique for each and every customer. For me client satisfaction is what matters as I look for making long term relationships. I feel very happy when I see my team of professionals adhere to the satisfaction level of my clients. This all comes when we all are on the same page and look upon to each other at all times.
Talent on board: Amongst our existing important and precious assets talent on board is the most important. All my projects and clients will never be happy and trust us until my team is strong and efficient. With great teamwork along with my talented team, today am proud to say; yes we are successful and eager to look for more success in future. However, we cannot define SUCCESS without U. Client satisfaction and employee satisfaction goes hand in hand and hence I see them on the same page. I am proud and happy to come up with an amazing talented people in my team. I wish best quality of growth for them in their career.
All I would like to conclude: the customers and employees are equally important for any organization. I need my clients and talented employees to be happy all the time. We all together are winners and together grow.